Arapak AB
sells new and second hand machines for the Folding carton and Corrugated industry.
We are a Swedish based company with a long experience from machines for the paper, foil, plastic, folding carton and corrugated industries.
Special expertise in folder gluers, die cutters, sheet laminators, window patchers and tray erectors.
Own workshop
New and used machines are refurbished in our workshop able to do all sorts of repair.
CAD capability for manufacture of complicated parts.
We have our own service staff based in Sweden plus additional sales partners Internationally.
All our machines can be purchased at affordable prices.
Arapak AB has many successful references and we take a pride in always having happy customers which are glad to come back to us.
Workshop and visiting address:
Skepptuna Borgen 299
S-195 93 Maersta


Demonstration and Service Center
In our large premises near the Stockholm International airport we clean, repair and test run the machines we trade.
New machines currently in stock can be demonstrated.
We can provide installation and training at the customers site if so required.
We are especially experts in folder gluers from all established suppliers!
We have seen most of them!

Arapaks workshop just outside Stockholm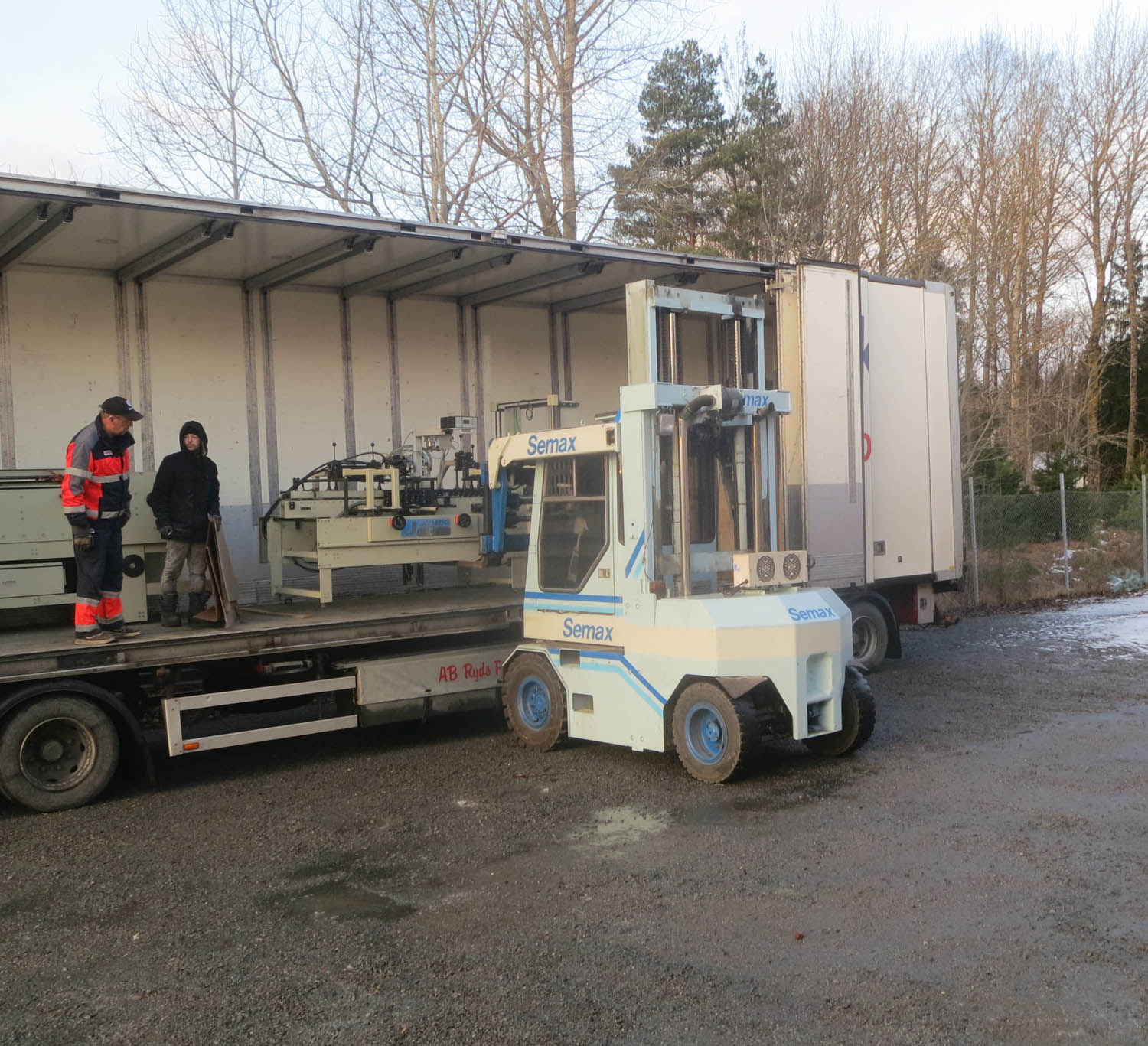 Unloading of gluer
Inliner loading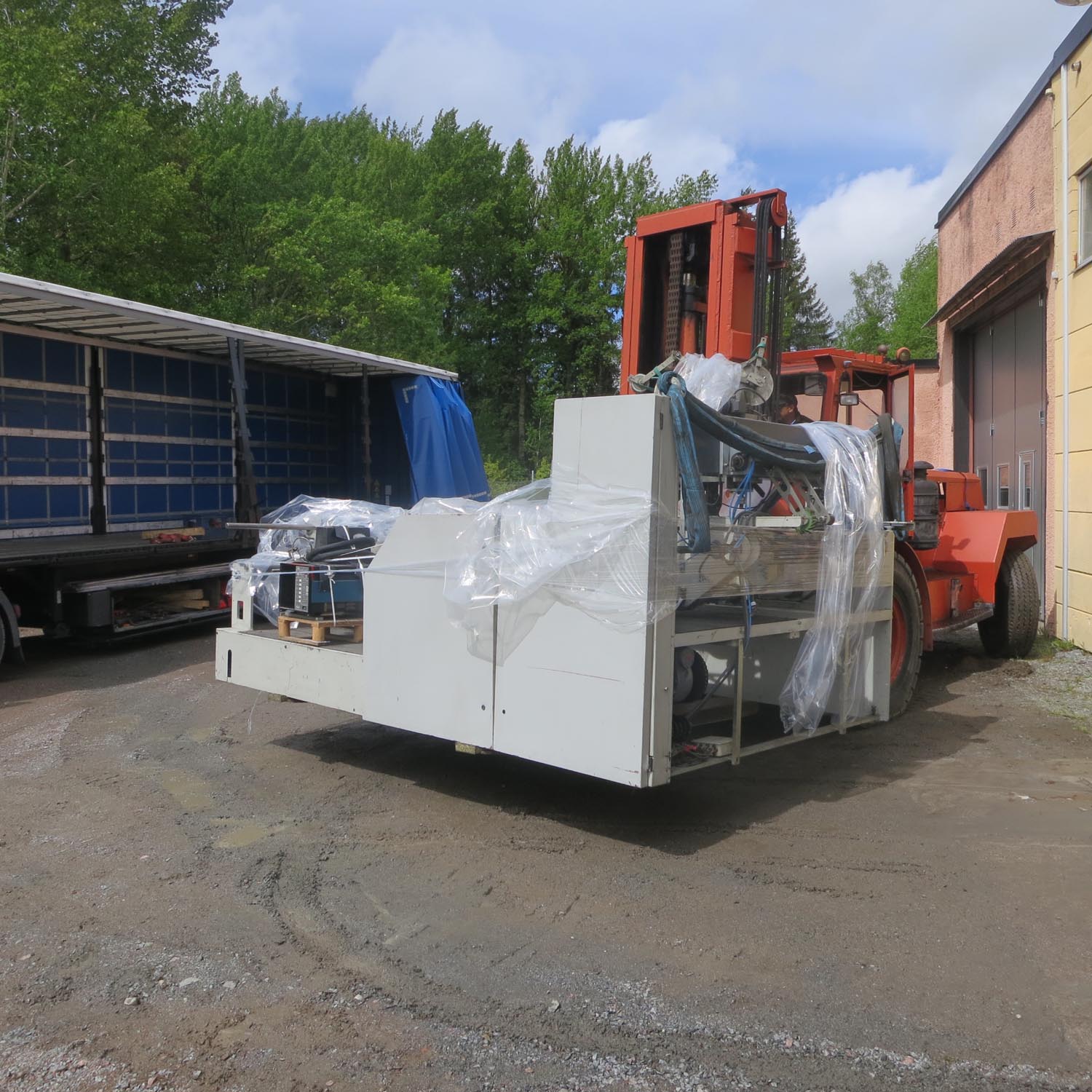 Loading of Sodeme stitcher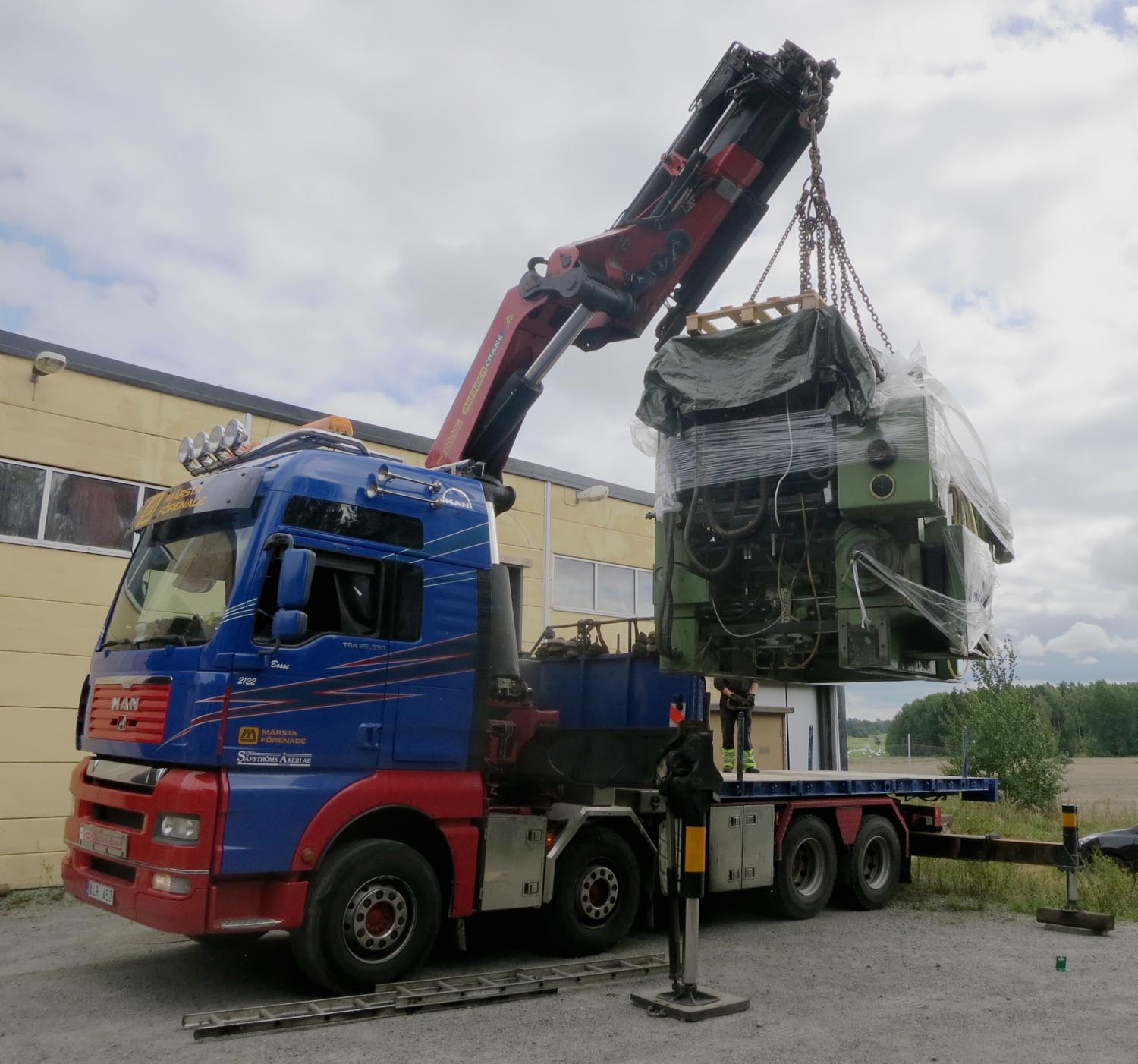 Heavy loading
Jagenberg Diana loading